VINYL ZIPPERED COVERS
3 GUAGE TAFFETA
IMPRINTED WITH YOUR LOGO, VINYL SUIT COVERS ARE THE BEST ADVERTISING VALUE. CUSTOMERS USE THESE BAGS FOR STORAGE ANDTRAVEL WITH YOUR LOGO IN
THE PUBLIC EYE. THEIR SMART
LOOKS ENHANCE YOUR COMPANY'S IMAGE AND PRESTIGE. OUR BAGS ARE MADE OF 3 MIL. VIRGIN PVC
VINYL THAT IS SUPPLE AND CRACK RESISTANT. BEWARE RECYCLED VINYL OR PVE BAGS SOLD ON THE NET THAT PALE IN COMPARISON. IT'S YOUR IMAGE AT STAKE!
BUY 100, ANY COLOR BAG, ANY COLOR IMPRINT, YOUR LOGO FREE!
2
RELATED ITEMS
CANVAS GRIP TITE
NON-WOVEN BAGS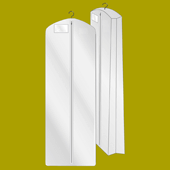 GUSSETED BRIDAL BAG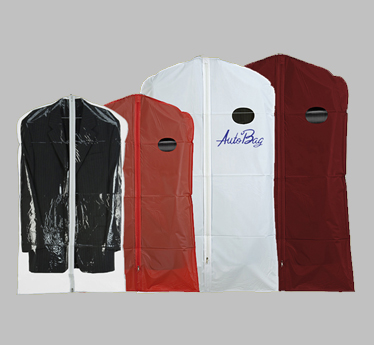 BRING A HIGH FASHION LOOK TO YOUR BUSINESS WITH OUR HANDSOME, HIGH QUALITY, 3 GUAGE, ZIPPERED SUIT & COAT COVERS.
BLANK BAGS, IN STOCK, IMMEDIATE DELIVERY!
SIZE: 54 X 24
#54B/B
#54B/G
#54R/B
#54G/B
#54/W
#54/N
#54/M
#54/S
#54/T
#54/V
#54/H
#54/K
#54/NY
#54/C
BAG COLOR / TRIM COLOR
BLACK / BLACK
BLACK / GOLD
RED / RED
GREY / GREY
WHITE / WHITE
BROWN / BROWN
MAROON / MAROON
SILVER / SILVER
BEIGE / BEIGE
MEDIUM BLUE / MEDIUM BLUE
GREEN / GREEN
BURGUNDY / BURGUNDY
NAVY BLUE / NAVY BLUE
CLEAR / CLEAR
SIZE: 54 X 24
#66B/B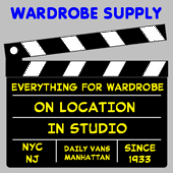 WARDROBE SUPPLY
Garment Bags - Vinyl Suit Covers - Dress Bag - Wardrobe Supply by Travel Auto Bag
ARTWORK: E-MAIL A .PDF FILE OF YOUR LOGO IN BLACK & WHITE. CAN BE PRINTED IN ANY COLOR
PLATE: ONE-TIME PLATE CHARGE FOR NEW LOGOS. PLATES ARE FILED FOR RE-USE ON FUTURE ORDERS

PRINTING: BAGS ARE IMPRINTED BY A HOT-STAMPING PROCESS THAT EMBOSSES THE VINYL WITH A COLORED FOIL. IMPRINT CAN ONLY BE MADE IN A 6 X 6" AREA BELOW THE OVAL WINDOW. ONE COLOR ONLY!

COLORS: BAGS MAY BE HOT STAMPED WITH ANY OF THE FOLLOWING COLOR FOILS: BLACK, BEIGE, YELLOW, GREY, GOLD, SILVER, WHITE, ORANGE, RED, HOT PINK, LIGHT PINK, DARK GREEN, LIGHT GREEN, DARK BROWN, LGHT BROWN, NAVY BLUE, LIGHT BLUE, ROYAL BLUE, BURGUNDY.
NON-IMPRINTED
#40 BLACK 40 X 24"
#54 BLACK 54 X 24"
#66 BLACK 66 X 24"
BLANK BAGS = BLACK
100 PER BOX

IMPRINTED SPECS > > > >
SIZES & COLORS BELOW
ALSO AVAILABLE
SIZE: 40 X 24
#40B/B
#40B/G
#40R/B
#40G/B
#40/W
#40/N
#40/M
#40/S
#40/T
#40/V
#40/H
#40/K
#40/NY
#40/C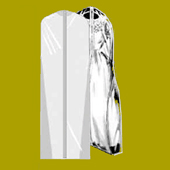 OPAQUE BRIDAL COVERS
CLEAR GOWN BAGS
info@travelautobag.com | TEL: 1-800-361-6142 | FAX: 1-201-837-9427
SEND ORDER FORM AS EMAIL ATTACHMENT
COMPLETE INDEX
ORDERING 1,2,3
NAVIGATE





40 - 54 - 66"