SEND ORDER FORM AS EMAIL ATTACHMENT
ZIPPERED GOWN BAGS
WHITE - BLACK - PINK - CLEAR
YOUR LOGO IMPRINTED IN GOLD OR BLACK, FREE WITH ANY ORDER OF 100 OR MORE. HAVE YOUR LOGO REPRODUCED BY SENDING A B/W GLOSSY, LETTERHEAD, HANGTAG, CATALOG SHEET OR E-MAIL A DIGITAL IMAGE AND WE'LL MAKE A DIE. ONE-TIME PLATE CHARGE. OTHERWISE, WE CAN SET BLOCK LETTERING OF YOUR NAME.
DRAWSTRING ACCESSORY BAG
CRYSTAL CLEAR
#DS1822: 2 MIL CLEAR POLY/ 18 X 22" [500 BAGS/ BOX]
LARGE DRAWSTRING POLY BAGS FOR THE FILM, FASHION AND PUBLISHING INDUSTRIES. TOUGH 2 MIL. PLASTIC WITH DURABLE COTTON DRAWCORD. CRYSTAL CLEAR.
info@travelautobag.com | TEL: 1-800-361-6142 | FAX: 1-201-837-9427
4
COMPLETE INDEX
ORDERING 1,2,3
NAVIGATE
RELATED ITEMS
VINYL SUIT COVER
NON-WOVEN BAGS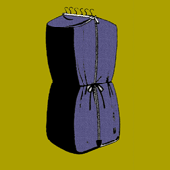 CANVAS GRIP-TITE BAG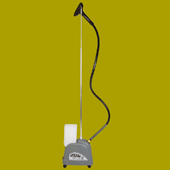 PRO GARMENT STEAMER
CRYSTAL CLEAR
#BB54=24 X 54"
#BB66=24 X 66"
#BB72=24 X 72"
#WGS72: BRIDAL BAG: WHITE WITH FULL 10" GUSSET
EACH COVER HAS A CLEAR VINYL WORK TICKET POUCH AND A REINFORCED HANGER OPENING. COLORS: WHITE/ WHITE TRIM
SIZE: 24 X 10 X 72" FEATURE: FULL 10" GUSSET WITH ID POUCH
IMPRINT:FREE/ 100 MINIMUM
#W72: [WHITE] #W72/P: [PINK] #W72/B: [BLACK]
QUALITY 3 GUAGE OPAQUE VINYL. FULL LENGTH ZIPPER. CLEAR TICKET POCKET. BELL SHAPED BOTTOM AND 72" LENGTH
COLORS: WHITE/ WHITE TRIM, PINK/ PINK TRIM, BLACK/ BLACK SIZE: 24-36" X 72" IMPRINT: FREE/ 100 MINIMUM
FULL LENGTH
10" GUSSET
3 GUAGE
OPAQUE WHITE
CLEAR BAG
DRAWSTRING
22 X 18"
BAG HOLDS
ACCESSORIES
CLEAR
WARDROBE
BAGS
4 GUAGE
CRYSTAL
CLEAR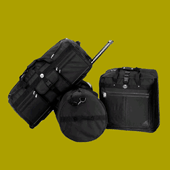 ROLLING DUFFLES
COMPLETE PROTECTION FOR
BRIDALS AND GOWNS. HEAVY 4 GUAGE VINYLITE. FULL LENGTH ZIPPER. 10" GUSSET AT BOTTOM. QUALITY BAG OF CHOICE.
WARDROBE SUPPLY
Wedding Dress Bags - Wardrobe Supply - Clear Drawstring Bag - Costume Supplies
W72/P
W72/B
W72/W
WGS72
DS1822
BB54
BB66
BB72