SEND ORDER FORM AS EMAIL ATTACHMENT
PROFESSIONAL STEAMER
STEAM BUTLER II
MEET THE NEXT GENERATION PRO GARMENT STEAMER. THE AMAZING STEAM BUTLER II, HAS AN UPDATED HEATING ELEMENT FOR EVEN GREATER THRUST! ADVANCED TECHNOLOGY ALLOWS INCREASED PERFORMANCE AND ONE YEAR WARRANTY. THE BEST STEAMER WE HAVE EVER OFFERED! A POWERFUL
1350 WATTS.
STEAMER CARRIER
PADDED VINYL
#ST400: STEAM BUTLER II
1350 WATTS, 66" HOSE, 2.6 LITRE
BOTTLE, 30 SECOND START-UP
info@travelautobag.com | TEL: 1-800-361-6142 | FAX: 1-201-837-9427
5
COMPLETE INDEX
ORDERING 1,2,3
NAVIGATE
RELATED ITEMS
VINYL SUIT COVER





CANVAS GRIP-TITE BAG
#K1872 CARRY CASE [FOR STEAMER]
TAKE THE STEAM BUTLER II TO TRADE SHOWS AND LOCATION
SHOOTS. A TESTAMENT TO ITS VERSATILITY AND DURABILITY.
STEAMER WEIGHS LESS THAN 15 LBS.
STEAM BUTLER II IS SO DURABLE AND LIGHTWEIGHT THAT IT IS PORTABLE!
ROLLING DUFFLES
ROLLING ZIPPERED CASE
USE ON ANY FABRIC
30 SEC START-UP
1350 WATTS
OF POWER!

66" HOSE

AUTO
SHUT-OFF

1 YEAR
WARRANTY
ROLLING HARD CASE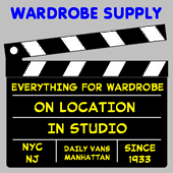 WARDROBE SUPPLY
Garment Steamers - Wardrobe Wrinkle Remover - Dress Steamer from Travel Auto Bag
ST400
K1872