SEND ORDER FORM AS EMAIL ATTACHMENT
SUPER-SIZED ROLLING DUFFLES
BALLISTIC POLY
LARGE ROLLING DUFFLE
HUMONGOUS DUFFLES: GIANT VALUE - Mini Price!
#RDB36WC: ROLLING DUFFLE [36 X 18 X 17"]
GREAT SIZE, GOOD CONSTRUCTION AT A GREAT PRICE MAKE THESE ROLLING DUFFLES THE ONE FOR SALESMEN. NUMEROUS POCKETS AND A TELESCOPING HANDLE AND [3] SKATE WHEELS.
WEB STRAPS FOR CASES
#WEB72: WEB STRAP
FULLY ADJUSTABLE LENGTH. FITS ALL OUR #501A TELESCOPE CASES. 1.5" X 78" LONG
SEAT-BELT BUCKLE STYLE
DURABLE NYLON BUCKLE.
HEAVY GUAGE POLY WEB.
NON-LOCKING! BLACK
info@travelautobag.com | TEL: 1-800-361-6142 | FAX: 1-201-837-9427
6
COMPLETE INDEX
ORDERING 1,2,3
NAVIGATE
RELATED ITEMS
VINYL SUIT COVER





CANVAS GRIP-TITE BAG
FULL BOX QUANTITIES ONLY!
BOX = 4 DUFFLES
DROP-BOTTOM TOTE
#DBT40:DROP-BOTTOM TOTE
[40 X 24 X 15½"] OVER-SIZED ROLL BAG
DROP-BOTTOM ROLLING TOTES
UNZIP TWICE TO EXPAND TO FULL SIZE.
[6] WHEELS! BALLISTIC POLYTEX
#RB42: BARREL ROLL BAG[36 X 18"D]



FULL BOX QUANTITIES ONLY!
BOX = 6 TOTES
BOX = 12 ROLL BAGS
THESE REMARKABLE BAGS ARE THE
LARGEST ROLLING DUFFLES
OUT THERE! SUPER-TUFF BALLISTIC POLY, REINFORCED AT KEY POINTS
WITH WEB. EASY ROLLING TRIPLE & SEXTUPLE SKATE WHEELS! SO BIG, SO STRONG, YET SO INEXPENSIVE THAT YOU CAN "USE'EM AND LOSE'EM"!
HEAVY POLY WEB STRAP
FITS ALL OUR FIBER CASES
SEAT BELT
STYLE BUCKLE.

78" LONG STRAP
ROLLING ZIPPERED CASE
ROLLING HARD CASE
PROP CASES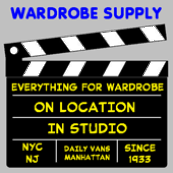 WARDROBE SUPPLY
Rolling Travel Bags - Salesman Luggage - Giant Duffle Wheeler - Nylon Sample Cases
WEB72
RDB36WC
RB42
DBT40WC