SOFT-SIDE SAMPLE CASE
BLACK BALLISTIC POLY
THE ULTIMATE SOFT-SIDE SAMPLE CASE!
7
RELATED ITEMS
CANVAS GRIP-TITE BAG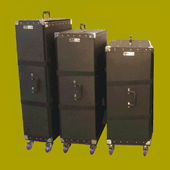 ROLLING HARD CASE
PROP CASES
THE STRENGTH OF OUR HARD FIBER CASES IN THE SKIN OF A LIGHT, CONVENIENT AND ATTRACTIVE SOFT-SIDE SAMPLE CASE. AS DESIGNER, WE CAN OFFER THESE ZIPPER-CASES AT LOW, DIRECT PRICES!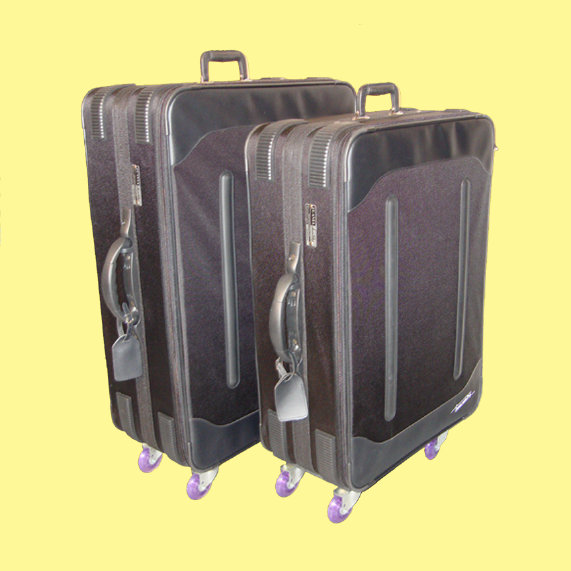 SUPER-GEL CASTERS
ASSEMBLED IN THE USA!
Salesman Nylon Cases on Wheels - Rolling Travel Bags - Rolling Soft-Side Case
STYLE NO. DIMENSIONS DESCRIPTION WHEEL SIZE
#GH32WC 32 X 23 X 11" JUMBO PULLMAN 3" CASTERS
#GH29WC 29 X 22 X 10" JUNIOR PULLMAN 3" CASTERS
COLOR: BLACK NYLON WITH BLACK 2" WEB STRIPE

DOUBLE-REINFORCED FRAME:
COMBINATION STEEL BANDED HONEYCOMB, HEX-CELL
FRAME. LATEST TECHNOLOGY, FOR A DURABLE BAG
SUPPORT SYSTEM!

REINFORCED SOFT-SIDE:
A HARD PVC PANELS REINFORCE THE SOFT-SIDES FOR SHAPE
RETENSION AND TREMENDOUS IMPACT RESISTANCE!

SELF-REPAIRING ZIPPER:
#10 NYLON COIL SELF-REPAIRING ZIPPER. SUPERIOR FOR
ITS ABILITY TO FIX MOST PROBLEMS BY RE-ZIPPING.
CASES DAMAGED BY AIRLINES OR PARCEL SERVICES ARE CONSIDERED TO BE CLAIMS WITH THOSE ENTITIES, NOT WARRANTEE ISSUES!
FOUR-WHEEL DRIVE [3" CASTERS]:
ROLLS UPRIGHT ON [4] LARGE THREE INCH SUPER-GEL WHEELS. HEAVY-DUTY, BACK-SAVING, FINGERTIP ROLLING EASE. USE THIS BAG JUST ONCE, IT WILL BE UNTHINKABLE TO GO BACK TO "OLD-FASHIONED" LUGGAGE!

BALLISTIC NYLON MATERIAL: 1050D BALLISTIC NYLON IS USED FOR ITS SUPREME DURABILITY. THE "KING" OF WOVEN FABRICS, COVETED FOR ITS SMART LOOKS AND UNCANNY STRENGTH. SO STRONG . . . IT'S USED BY LAW ENFORCEMENT!.

REMOVABLE LINING & INSIDE WEB STRAPS:
SKID PLATES & SCUFF STRIPS:
PROTECT ZIPPER, EDGE BINDING AND MATERIAL FROM DAMAGE.
FOLDING ROLLING RACK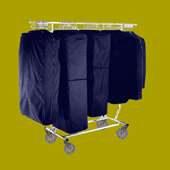 BIG WHEELER
FOLDING TRIPOD RACK
SEND ORDER FORM AS EMAIL ATTACHMENT
info@travelautobag.com | TEL: 1-800-361-6142 | FAX: 1-201-837-9427
COMPLETE INDEX
ORDERING 1,2,3
NAVIGATE





THE ORIGINAL
ZIPPERED SAMPLE
CASE IS NOW EVEN BETTER!
RE-DESIGNED AND
REINFORCED WITH ITS
HEX-CELL
HONEYCOMB AND
STEEL BANDED FRAME
PLUS PVC REINFORCED
SOFT-SIDES.
SUPER-GEL
CASTERS FOR
FEATHER
TOUCH
ROLLING!
GH29WC
GH32WC