SEND ORDER FORM AS EMAIL ATTACHMENT
info@travelautobag.com | TEL: 1-800-361-6142 | FAX: 1-201-837-9427
COMPLETE INDEX
ORDERING 1,2,3
NAVIGATE





#551A3620: CONVENIENT HINGED LID. POLY MATERIAL IS REINFORCED WITH SOLID STEEL FRAME AND CORNERS, HEAVY-DUTY LATCHES AND PADDED HANDLES. SUPER-GEL WHEELS.
HUGE INVENTORY!
100'S OF CASES
IN STOCK FOR
DELIVERY AT ONCE!
CASES DAMAGED BY AIRLINES OR PARCEL SERVICES, ARE CONSIDERED TO BE CLAIMS WITH THOSE ENTITIES, NOT WARRANTEE ISSUES!
#GH29WC: 29" SOFT-SIDE CASE
#GH32WC: 32" SOFT-SIDE CASE
A GREAT ALTERNATIVE TO HARD
CASES. SEE PAGE#7 FOR FULL INFO.
CANVAS GRIP-TITE BAG
PROP CASES
FOLDING ROLLING RACK
BIG WHEELER
FOLDING TRIPOD RACK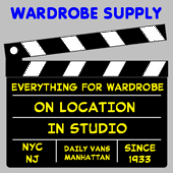 WARDROBE SUPPLY
Hard Fiber Garment Cases - Rolling Travel Bags - Hard Case with Wheels - Salesman Travel Bag
ROLLING SUITCASES
HARD FIBER / SOFT
#501A: TELESCOPE CASES
#501A30WC [30X18X10"]CASTERS
#501A3020WC [30X20X16"]CASTERS
#501A3220WC [32X20X14"]CASTERS
#501A3620WC [36X20X12"]CASTERS
#501A4020WC [40X20X10"]CASTERS

#551A: SUITCASE STYLE
#551A3620WC [36X20X12"]CASTERS

#GH: SOFT-SIDE CASES
#GH29WC [29X21X10"]CASTERS
#GH32WC [32X23X11"]CASTERS
STOCK SIZES / SHIPS AT ONCE
HARD SIDED SAMPLE CASE
NU-TECH POLY
8
RELATED ITEMS
OUR SAMPLE CASES ARE MADE OF HEAVYWEIGHT .090 GUAGE "POLY" PLASTIC, WHICH IS A "NEW TECH" MATERIAL THAT IS DURABLE, WARP RESISTANT, PUNCTURE PROOF, WATERPROOF AND HAS AN ATTRACTIVE TEXTURED FINISH THAT EASILY WIPES CLEAN. THIS HARDENED MATERIAL IS LIGHTWEIGHT, BUT VERY STRONG AND IS REINFORCED WITH HEAVY SOLID STEEL CORNERS, CLAMPS AND FRAMES TO MAKE THESE POUND FOR POUND THE STRONGEST, LONGEST LASTING CASES ON THE MARKET. DURABILITY IS WHAT SAVES YOU CASH!
POUND FOR POUND THE TOUGHEST CASE FOR AIRLINES AND UPS / FEDEX TRANSPORT!
HUGE
ADJUSTABLE
CAPACITY!
BACK-SAVING FOUR WHEEL DRIVE FOR UPRIGHT EASY ROLLING!
SUPER-GEL WHEELS FOR FEATHER TOUCH GLIDE. ULTRA-LONG LASTING!
501A4020WC
501A3620WC
501A3220WC
AMAZING SUPER-GEL WHEELS
501A3020WC
501A30WC
SUPER-TUFF HARDENED POLY
551A3620WC
GH29WC
GH32WC