SEND ORDER FORM AS EMAIL ATTACHMENT
HANGING BODYFORMS
BLACK - WHITE
VELVET SLIM-LINE HANGERS
info@travelautobag.com | TEL: 1-800-361-6142 | FAX: 1-201-837-9427
14
COMPLETE INDEX
ORDERING 1,2,3
NAVIGATE





BLACK - GREY
HIGH QUALITY, LOW COST FORMS FOR A FULL RANGE OF MERCHANDISE. INJECTION MOLDED HALF-ROUND FORMS FEATURING A DURABLE, YET LIGHTWEIGHT CONSTRUCTION. EASY AND ECONOMICAL TO DISPLAY WITH THE CHROME HOOKS INCLUDED. A GREAT VALUE . . . ITS LIKE HAVING A MANNEQUIN ON A HOOK!
#LHR15 WOMENS
#MHR26 MENS
[B] BLACK
[W] WHITE
#FHR17 PLUS SIZE
#BHR5 TEEN BOY
#GHR6 TEEN GIRL
#LHR32 HIP FORM
#LHR35 BRA FORM
FULL BOXES
ONLY PLEASE:
BOX=12 PCS
SELECT COLOR
BY INDICATING:
[B] BLACK
[W] WHITE
LHR15 WOMENS
MHR26
MENS
FHR17
PLUS SIZE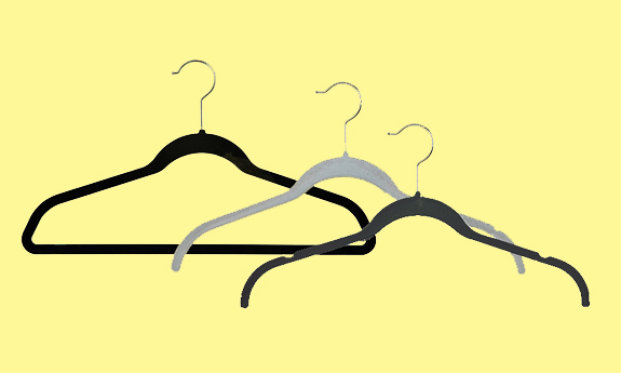 DISPLAY MORE
GOODS IN A
SMALLER SPACE.
VELVET FINISH
IS PERFECT
FOR LINGERIE
AND KNITWEAR!
HSL17A:
SUIT HANGER
HSL17B:
BLOUSE HANGER
HSL17C:
DRESS HANGER

17 X 3/8" SLIM
DESIGN

CHROME SWIVEL
HOOK
THE NEW VELVET SLIMS
STRONG, ULTRA THIN,
LIGHTWEIGHT, NON-SLIP
VELVETIZED HANGERS.
FULL BOXES
ONLY PLEASE:
BOX=100 PCS
RELATED ITEMS
CANVAS GRIP-TITES
PLASTIC HANGERS
WOOD HANGERS
VELVET HANGERS
CONTOUR PLASTIC
ROLLING GRID RACK
Hanging Mannequins - Body Forms - Flocked Hangers
HSL17A
HSL17B
HSL17C