SEND ORDER FORM AS EMAIL ATTACHMENT
WARDROBE / STOCKROOM RACKS
CHROME - BLACK
VERSATILE STORE RACKS
info@travelautobag.com | TEL: 1-800-361-6142 | FAX: 1-201-837-9427
21
COMPLETE INDEX
ORDERING 1,2,3
NAVIGATE
RELATED ITEMS





SATIN CHROME
CLASSIC PIPE RACKS
PT2464: COVER & SUPPORT BARS [63.5"W x 69.5"H x 2.5"D] ZIPPERED RACK COVER FITS OVER OUR #Z63 Z-RACK. INCLUDES TWO SUPPORT BARS AND GARMENT COVER. CENTER ZIPPER ALLOWS EASY RETRIEVAL OF GARMENTS. PROVIDES DIRT-RESISTANCE WITHOUT HIDING GARMENTS.
#BB/48: DOUBLE ADJUSTABLE HANGRAIL RACK
SATIN CHROME TWO-SIDED RACK WITH INDIVIDUALY ADJUSTABLE HANGRAILS ON EACH SIDE.
AVAILABLE WITH 2" TWIN WHEEL CASTERS
SIZE: [48L X 24 X 49-73"H]
#DWF-2X: DOUBLE FOLDING RACK [48 X 30 X 54-64"]
16 GA. ROUND TUBING, HELI-ARC STEEL WELDED FOR SUPERIOR STRENGTH, END BASE SECTIONS REINFORCED WITH SOLID STEEL BARS AND SATIN CHROME PLATED. HAS TWO 48" HANGRAILS, ADJUSTABLE TO 64".
HEAVY-DUTY NESTABLE ZEE RACKS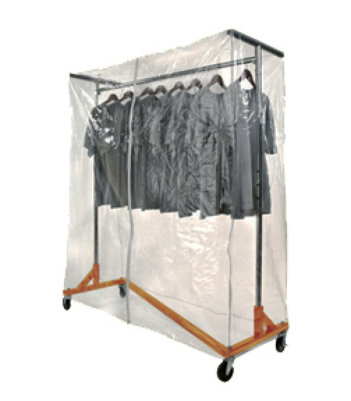 #Z63: STOCKROOM RACK [62"L X 22"W X 66"H]
1¼" O.D. TUBING AND Z-BASE DESIGN MAKE THESE PERFECT FOR STOCKROOM OR TRANSPORTATION. ZEE-FRAMES ALLOW NESTING FOR STORAGE. BLACK BASE, CHROME UPRIGHTS AND HANGRAIL. 4" CASTERS.
#Z63/2T: TWO-TIERED RACK [62"L X 22"W X 78"H]
#Z63
#Z63/2T
#PT2464
UPS-ABLE
8.8 MIL CLEAR POLY
NESTABLE
DOUBLE ADJUSTABLE HANGRAILS
#BB/48
#DWF-2X
UPS-ABLE
A FOLDING
ROLLING RACK WITH TANDEM HANGRAILS
DOUBLE FOLDING RACK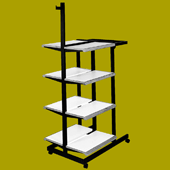 CROSSOVER RACKS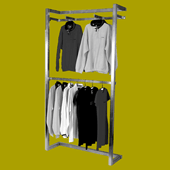 ALTA WALL UNIT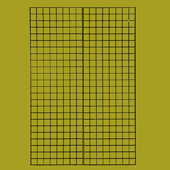 GRID WALL DISPLAY
LADDER WALL UNITS
WARDROBE SUPPLY
Wardrobe Racks - Rolling Pipe Rack - Wardrobe Supply - Stockroom Fixtures