GRID WALL SYSTEM
BLACK - CHROME
info@travelautobag.com | TEL: 1-800-361-6142 | FAX: 1-201-837-9427
26
NAVIGATE


JERSEY FORMS
GRID WALL PANELS FOR WALL MOUNTING OR FREE STANDING UNITS. CREATE A SHOWROOM WITHIN A SHOWROOM, OR USE AS A DISPLAY BOOTH AT TRADE SHOWS. THE POSSIBILITIES ARE INFINITE!
DO NOT BE MISLED BY COMPETITOR'S POOR QUALITY GRIDS! MANY USE A LIGHTER METRIC GUAGE WIRE MAKING PANELS EASILY BENT OR WARPED. OUR GRID IS 1/4" WIRE ROD, HAS REINFORCED DOUBLE-WIRE EDGES, IS WELDED
AT ALL CROSS POINTS. A WEIGH BOTH GRIDS AND IT WILL SHOW OUR GRID TO BE TWO POUNDS HEAVIER AND STRONGER!
** CONSUMER ALERT **
HIGH QUALITY GRIDWALL
GRID PANELS ARE MADE OF 1/4" WIRE ROD IN A 3 X 3" SQUARE PATTERN WITH ALL JOINING POINTS WELDED, GROUND AND POLISHED. VERTICAL SIDES HAVE A DOUBLE-WIRE EDGE FOR STRENGTH. USE WALL BRACKETS FOR MOUNTING OR JOINER CLIPS TO CREATE FREE-STANDING DISPLAYS.
BLACK----SIZE
#BWG4----2' X 4'-- [UPS-able: 3/ per box]
#BWG5----2' X 5'-- [UPS-able: 3/ per box]
#BWG6----2' X 6'-- [UPS-able: 3/ per box]
#BWG7----2' X 7'-- [TRUCK: 12/ pc minimum]
#BWG8----2' X 8'-- [TRUCK: 12/ pc minimum]
#BWG44--4' X 4'-- [TRUCK: 12/ pc minimum]
#WC1: CHROME
#BWC1: BLACK
#JC1: CHROME
#BJC1: BLACK
FULL BOXES
BOX=96 PCS.
CHROME
FITS 1-1/4 TUBE
#SH
#GWH4: 4" LONG
#GWH6: 6" LONG
#GWH8: 8" LONG
#GWH10: 10" LONG
CHROME
BLACK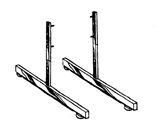 #GL24/C CHROME
#GL24/B BLACK
#GL512/C CHROME
#GL512/B BLACK
FULL BOXES
ONLY!
12 PCS.
"L" SHAPED LEGS ARE FOR
USE AGAINST WALLS
#GW4X/C CHROME
#GW4X/B BLACK
#GW3X/C CHROME
#GW3X/B BLACK
QUAD GRID BASE
TRI GRID BASE
GRID LEGS
WALL HUGGERS
INCLUDES
TWIN WHEELS
TWIN WHEEL
CASTERS
AVAILABLE!
WALL MOUNT
BRACKET
JOINER CLIP
CHROME
#WG4
#WG5
#WG6
#WG7
#WG8
#WG44
GRID HOOKS
BENDABLE MANNEQUINS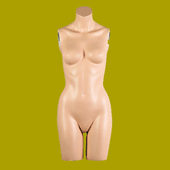 SYSTEM MANNEQUINS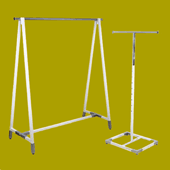 EURO WALL SYSTEM
ROLLING LADDER WALL
LADDER WALL UNITS
RELATED ITEMS
SEND ORDER FORM AS EMAIL ATTACHMENT
COMPLETE INDEX
ORDERING 1,2,3



Grid Wall Fixtures - Gridwall Display Panels - Wall Grid Fixture - Grid Display Rack